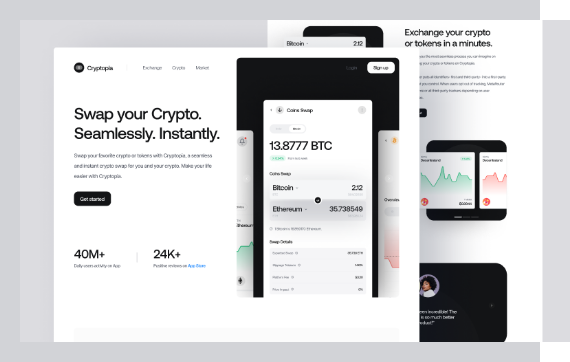 Client's Requirements & Goals:
Our clients came to us with the intention of breaking this tradition because they initially found the world of trading to be extremely intimidating. They intended to build an app that was ideal for beginners to get started with trading and all of its complexities because they understood that millennials and the generations after them were enthusiastic about earning passive income through trading and cryptocurrency.
The software also aimed to provide the technical aspects for seasoned investors to make money. With such a comprehensive strategy, it was up to us to create a reliable crypto trading app.