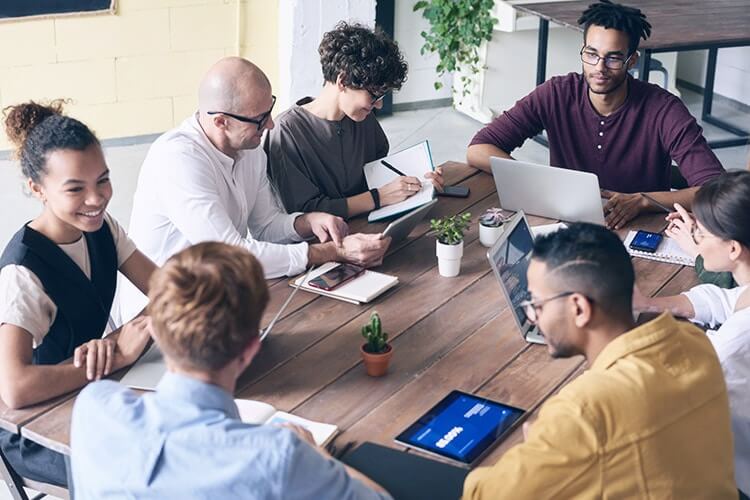 About us
Achievement of React Ninjas
React Ninjas driving in the business throughout the previous 11 years by achieving promising outcomes for more than 955+ React projects. Our work relies upon customer loyalties, and clients' essentials as per their business are our need. We create and encourage the site, which pronounces promising results and traffic produce courses for your site.
How does React Ninjas Work?
We have React developers with multiple domain expertise, technology expertise, and smart talents that can transform any business into reality. We have set a standard that we follow to work for every client and deliver them the best and that is:
Analyzing
React Ninjas works based on the client's requirements. We will analyze your project requirements and find the perfect solution for your web & mobile app which will cover all your aspects.
2
Development
After analyzation, we will start the developing process of the site under certified developers and team for delivering the promising results to the client.
Go live
After receiving your feedback, we work on them and make the site go live. If you wish to live from your end, our tech team will offer no obligation support.
Best Ever Services
What do we offer?
React Ninjas is a renowned name for offering world-class React services. We Outsource React Developers to build highly competitive apps that outrank your rivals & attract customers with their aesthetic design leveraging React technology.
SKILLS
React Native Development
87%
React API Development
85%
React Troubleshooting Service
93%
Technical Expertise
We have a professional React development team that has rock solid experience and technical expertise in providing high-quality & customized solutions for all your business needs.
Testimonials
Happy Clients' Words
"React Ninjas did great job in getting to complete the project the way I wanted. They have amazing communication skills, and in-depth understanding of React Ninjas services and support. I liked the way how they work, it was really commendable. I would highly recommend for their support and services."

Beverly Ann
"ReactNinjas did great job in getting to complete the project the way I wanted. They have amazing communication skills, and in-depth understanding of ReactNinjas services and support. I liked the way how they work, it was really commendable. I would highly recommend for their support and services."

Bradley Reagan
"The work pattern of the ReactNinjas is very precise and in-depth. The team has great communication skills and also give valuable advice with open discussion. They are praiseworthy for their working skills and I would recommend for their services."

Aaron Cook
"ReactNinjas is company who believes in delivering good quality work and they are pretty conscious about keeping the bar high. They did not need any babysitting and I was able to enjoy my coffee post kicking off the project with them."

William Scott Ray
"They have been pretty dynamic group of people. Professionals at ReactNinjas have been very quick responsive and have executed all the tasks at its optimum speed."

Alyne Parker
"Worked admirably getting the project finished in the manner in which I required it to. They were very understanding, patient and a very happy to work with. Strongly suggest."

Tom Gainer
"ReactNinjas accomplished satisfactory work on my mobile application. Followed all of my requirements definitely, guided me and offered important guidance on numerous events and was available to talk about and consider. They over-conveyed and we have chosen to utilize them for a second greater scale application. I highly recommend them."

Stella Kiami